Located in the heart of Gascony
---
Located in the heart of Gascony, with dramatic views of the Pyrenees, this is a rare opportunity to experience living in the unspoiled countryside of Southern France. While residing in a landmark chateau, you will be rewarded every day with magnificent panoramas, complete tranquility, and a quality of life which can only be associated with Old France.
Bassoues has been listed as one of the hundred most picturesque villages in France. Virtually unchanged for the last three centuries, Bassoues boasts a 14 th century keep (donjon), a timber framed market hall dating from the 1500s, a Romanesque basilica, a 13 th century Gothic church, and the Golden Legend of St. Fris. The village is only a few miles from Marciac, another medieval town, internationally known for its famous jazz festival, held annually in August.
---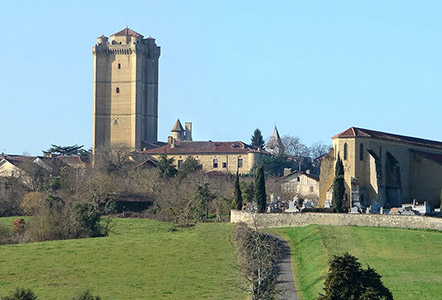 ---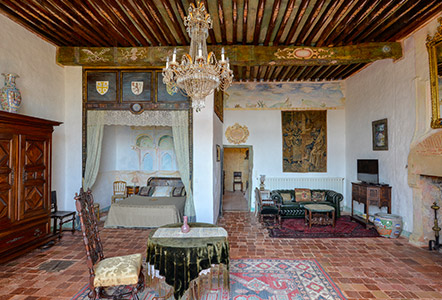 ---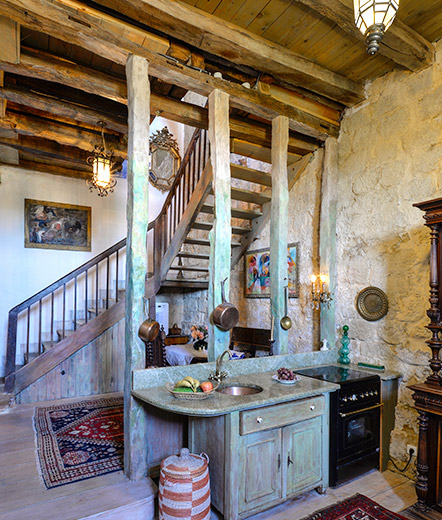 ---
Chateau De Bassoues
---
The Chateau of Bassoues is one of 1,000 historic castles listed in the Guide des Chateaux de France (Le Cercle du Patrimoine: 2005-2006).
Today, Bassoues has a population of around 600, with a perfect walkability score of 100.
---
Local Conveniences
---
Two long-established traditional French restaurants with indoor and outdoor dining.
A bakery providing fresh bread daily.
One general / convenience store.
One gas station.
Weekly farmers market in the market hall.
Drug store in nearby Montesquieu.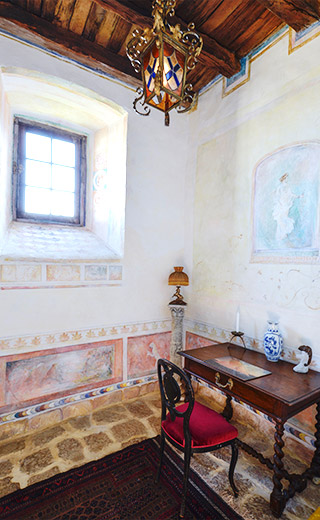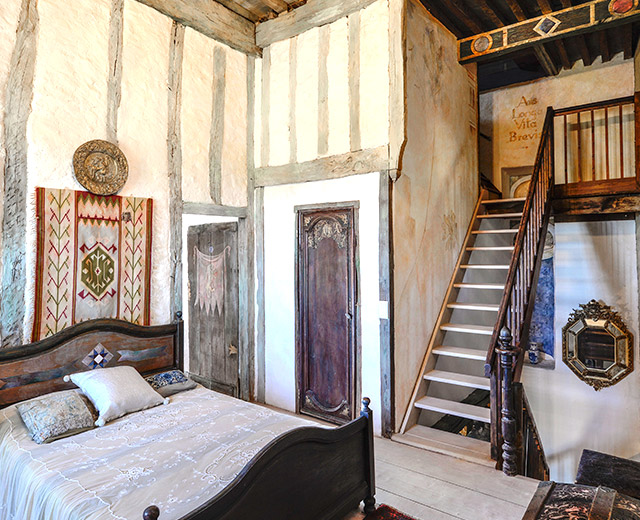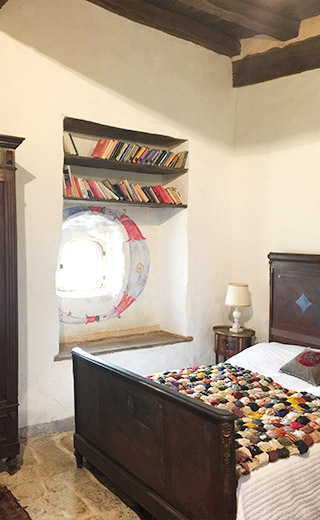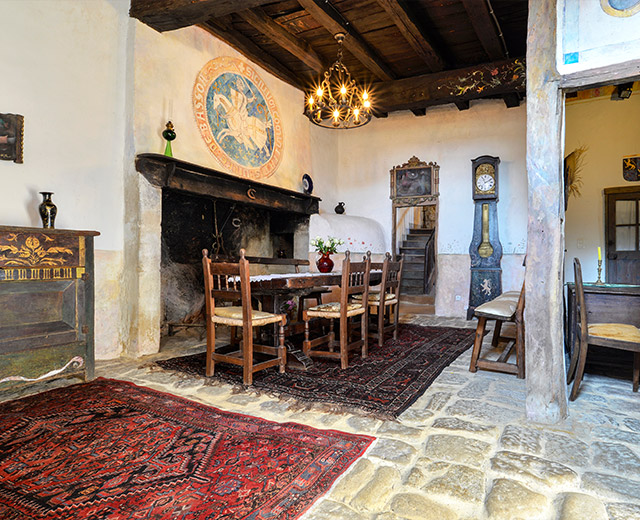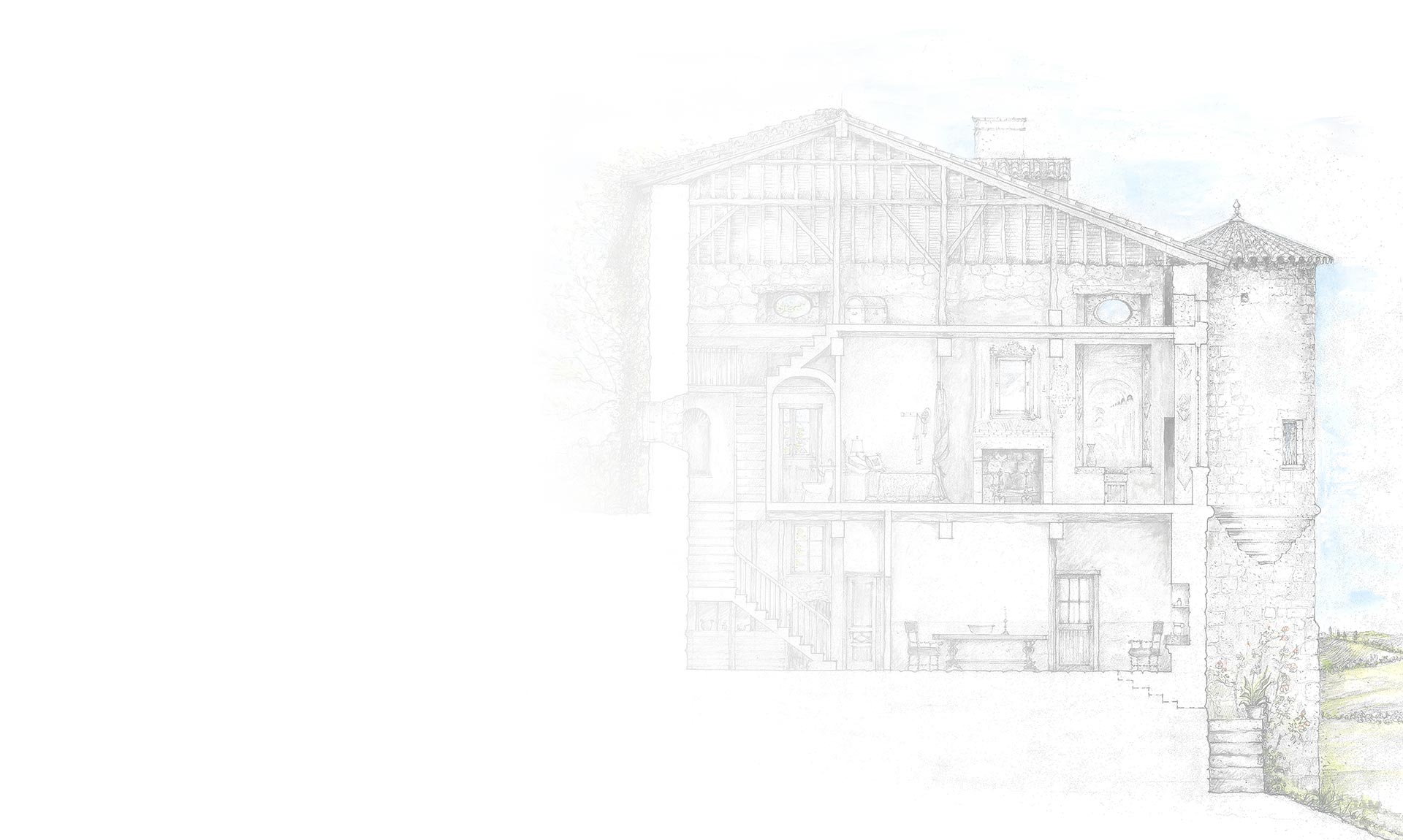 First Level:
---
Old Chateau Kitchen with stone floor, walk-in fireplace with bread oven; presently used as a Dining and Reception Room. Medieval seal of Bassoues featuring St. Fris painted on chimney breast.
Office with Roman inspired wall paintings.
Guest Bedroom with private access to Bathroom.
Breakfast Area and modern Kitchen; used as a barn in the 19th and early 20th centuries.
---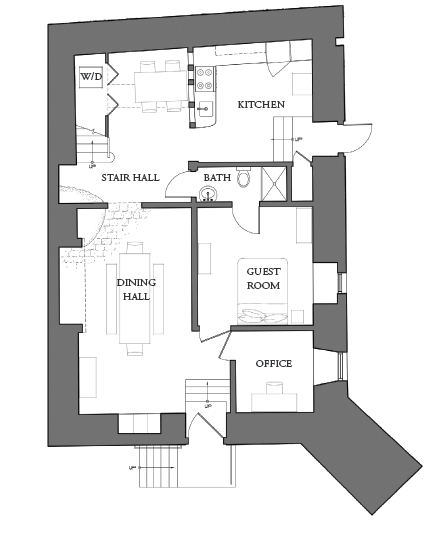 Chateau Floor 1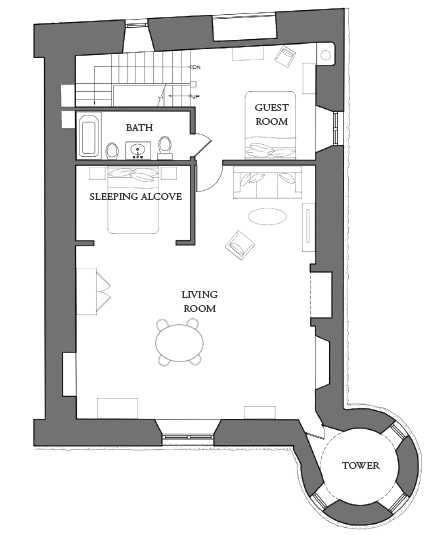 Chateau Floor 2
Second Level:
---
Stair Hall and Guest Bedroom featuring restored 18th century wood stair and 17th century toilet niche.
New Master Bathroom with vaulted ceilings and frescoes.
Grande Salle with 13-foot high beamed ceiling, authentic 17th century fireplace and tile floor, early paneling, period inspired murals and decorative painting, reconstructed leaded glass casement window based on original, late 18th – early 19th century sleeping alcove. This impressive room, originally the Archbishop's Bedchamber, is furnished with period antiques and tapestries.
Charming Corner Tower with domed ceiling and leaded glass window.
---
Third Level:
---
'Le grenier' features authentic half-timber trusses and cathedral ceilings up to 14 feet in height.
Sleeping alcove and private bathroom with unique Roman style wall paintings.
Large sitting area.
---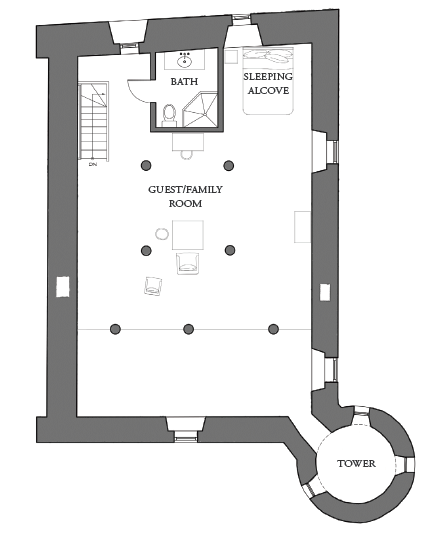 Chateau Floor 3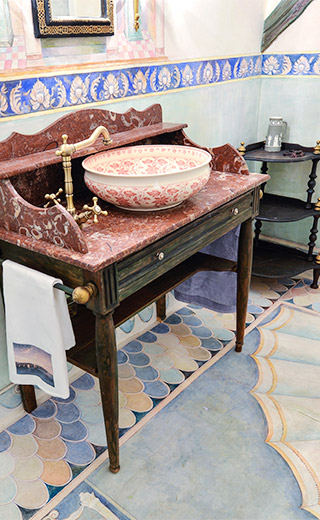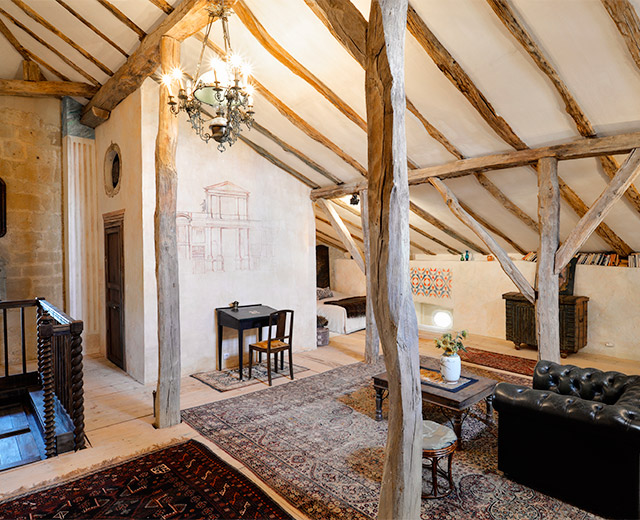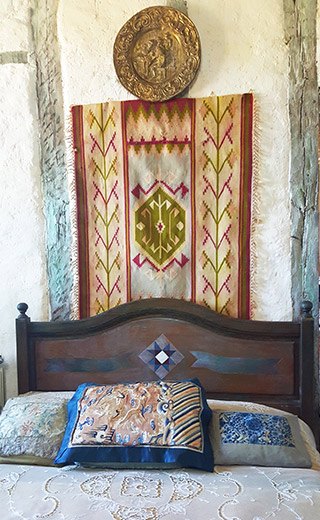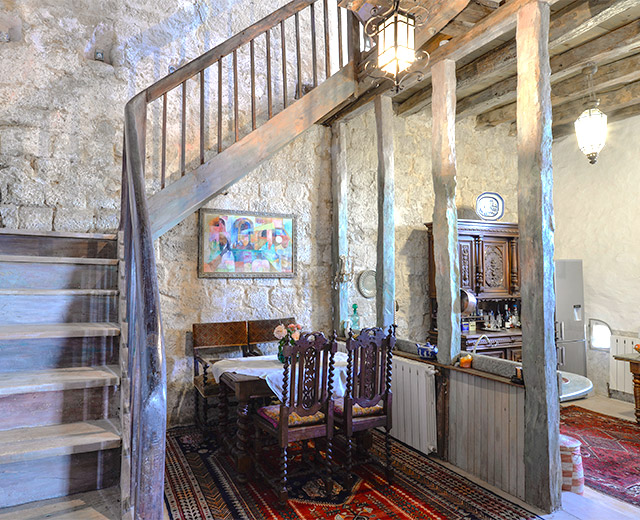 ---
---
The services of the town hall
can be reached at +33 5.62.70.90.47
Donjon
Telephone: +33 5.62.70.97.34
Email: [email protected]
www.bassoues.net